Name
Country
Area
Population
Language
Wales
Great Britain
245 000 km2
59 000 000
English
Muddy and undulating stages running through Wales.
Usually the last event on the World Rally Championship calendar, the Wales Rally GB was moved to another date since 2004. However, the British event will be the final race of the season once again in 2006. The Rally of Great Britain was organised for the first time back in 1932 and then went on to become an important European round in the 1950s. Until now, Britain's offering to the world championship generally took place under heavy skies and seasonably bad weather conditions. Initially, the rally route traveled through the forests of southern Scotland and Wales. But in 2000, Cardiff became the epicentre of the rally that now runs entirely through the forests of Wales. The Rally of Great Britain remains one of the most prestigious events in the championship. As one of the least predictable race on the calendar, The Rally of Great Britain will offer a tough challenge to the drivers. Now that the race is held in December, the drivers will have to deal with cold weather conditions, rain and maybe even snow. A dry surface would obviously translate to much higher average speeds, unless rain, fog and even snow become a factor in the race. In that case, the teams and the drivers will have a lot of problems to make their tyre choices.
..::Rally Cars For Sale::..
Anunturi Masini de Vanzare
Adauga Anunt
infoRally RSS

Custom Search
..:: Game Suggestion ::..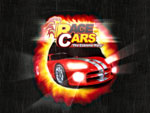 Drive the super fast race cars and see if you could have been or perhaps still can become the world's best racer.
Get It!
..::Rally Newsletter::..
.::info Rally Suggestions::.
Auto Parts
Tuning Power Articles
Cars pictures
MotoGp SiteMap
Sibiu
Motociclete
Bacau online
SuperCarNews.net
Ziare
Link To Us
Partners
Contact Us
.::Car Reviews::.
..::info Rally TOP::..