Name
Country
Area
Population
Language
Turkey
Turkey
781 576 km2
65 000 000
Turkish
A rally run mainly over tight and twisty mountain stages.
Initially, it was on tarmac that the Anatolian Rally, which would become the Rally of Turkey, was run. The city of Izmir played host to the first Anatolian Rally in 2000, crowning local hero Volkan Isik and his Subaru. For the second running of the rally, it was decided to switch to a gravel event. The city of Antalya, on the shores of the Mediterranean, became the rally's HQ and saw Serkan Yazici win, driving a Toyota Corolla. The 2002 edition was a crucial one, as organisers knew they'd be under intense scrutiny from FIA officials for their bid to be part of the WRC calendar. Peugeot and Citroen decided to enter the event, with Sebastien Loeb driving a Saxo and Juuso Pykalisto a 206 WRC. They wouldn't reach the finish line; Turk Erkan Kazac and his Subaru took the win. The Anatolian Rally, after only three years, got rewarded with a date on the 2003 WRC calendar. It got renamed 'Rally of Turkey', replacing the Safari Rally. The characteristics of the stages in Turkey are halfway between the ones seen in the Acropolis and Cyprus events. The average stage speed is rather slow and the surface is rough. Now that the event is presented in October, the roads might offer a different grip level depending on the weather conditions. The Rally of Turkey is one of the roughest race in the World Championship. The Mediterranean event should benefit from lower temperatures in October, which should be a welcome change for the drivers.
..::Rally Cars For Sale::..
Anunturi Masini de Vanzare
Adauga Anunt
infoRally RSS

Custom Search
..:: Game Suggestion ::..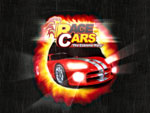 Drive the super fast race cars and see if you could have been or perhaps still can become the world's best racer.
Get It!
..::Rally Newsletter::..
.::info Rally Suggestions::.
Auto Parts
Tuning Power Articles
Cars pictures
MotoGp SiteMap
Sibiu
Motociclete
Bacau online
SuperCarNews.net
Ziare
Link To Us
Partners
Contact Us
.::Car Reviews::.
..::info Rally TOP::..