Name
Country
Area
Population
Language
Sweden
Sweden
449 964 km2
8.000.000
Swedish
very fast stages drawn that run over a slightly hilly terrain through the frozen forests near Karlstad.
The only round of the championship that is run entirely on snow, the International Swedish Rally has been the playing field for numerous Scandinavian drivers and as such the tourists have a tough time beating the locals on the slippery stuff.

Swede Stig Blomqvist, an emblematic figure in the 70s and 80s still holds the incredible record of seven wins on Rally Sweden. In temperatures around the minus 40°C mark, the event necessitates a rigorous car preparation.

The stages in the Varmland forest and are very fast and spectacular. In these conditions, there is never a question as to what type of tyres to use: studded tyres are the norm to bite on the ice and give enough grip on these fast (near a 115 km/h average) stages.

The grip is at a minimum and using narrow tyres with a large number of studs is the only way of having a chance. These points demonstrate to what extent only the specialists have a hope of winning here and in fact, over the last ten editions of the rally only Swedes and Finns have won… until Sebastien Loeb broke the tradition by taking the victory in 2004!
..::Rally Cars For Sale::..
Anunturi Masini de Vanzare
Adauga Anunt
infoRally RSS

Custom Search
..:: Game Suggestion ::..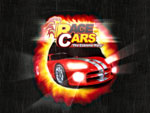 Drive the super fast race cars and see if you could have been or perhaps still can become the world's best racer.
Get It!
..::Rally Newsletter::..
.::info Rally Suggestions::.
Auto Parts
Tuning Power Articles
Cars pictures
MotoGp SiteMap
Sibiu
Motociclete
Bacau online
SuperCarNews.net
Ziare
Link To Us
Partners
Contact Us
.::Car Reviews::.
..::info Rally TOP::..