Name
Country
Area
Population
Language
Sardinia
Italian Republic
301 308 km2
57 000 000
Italian
Rapid stages with a smooth surface run through hilly areas
Major change for the Italian round in 2004: the traditional Sanremo is replaced by the Sardinia Rally. In fact, it is more than a change, it is a revolution since the rally is moving to another location, leaving the Sanremo region and its mountain roads to relocate in Sardinia.
It is also a change in road surface : Sanremo was a classic asphalt event and the Sardinia race is held on gravel roads. The itinerary is made up of rather fast stages in the Porto Cervo region.
The Sardinia Rally might be a new event on the World Rally Championship calendar but the race is well-known by the fans as the Costa Smeralda, previously a round of the Italian Championship, counting for the European Rally Championship (with a coefficient 5).
This rally was very popular in the eighties and the list of famous names who participated in the event included Marrku Alen, Miki Biasion, Henri Toivonen, Juha Kankkunen, Didier Auriol and Piero Liatti.
In the past two years, Petter Solberg and Sebastien Loeb added their names on the list of winners.
..::Rally Cars For Sale::..
Anunturi Masini de Vanzare
Adauga Anunt
infoRally RSS

Custom Search
..:: Game Suggestion ::..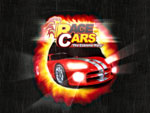 Drive the super fast race cars and see if you could have been or perhaps still can become the world's best racer.
Get It!
..::Rally Newsletter::..
.::info Rally Suggestions::.
Auto Parts
Tuning Power Articles
Cars pictures
MotoGp SiteMap
Sibiu
Motociclete
Bacau online
SuperCarNews.net
Ziare
Link To Us
Partners
Contact Us
.::Car Reviews::.
..::info Rally TOP::..