Name
Country
Area
Population
Language
New Zealand
New Zealand
270 534 km2
3 000 000
English, Maori
Rapid stages with a smooth surface run through hil
The manufacturers have long criticised the rally of New Zealand since they believe that it represents a major investment with little media coverage. On the other hand, the route always receives thumbs up from the drivers. They love the event because of its perfectly maintained gravel tracks that also boast a faultless surface allowing the competitors to reach some very high speeds. Created in 1969, Rally New Zealand, appeared on the WRC calendar in 1977 and was finally given its definitive place five years later in 1982. Based in the Auckland region, the event was initially run in June and then slightly later in July (winter in the southern hemisphere). The result: many wet New Zealand rallies. The event was taking place in October for the last few years (spring) which offered better weather conditions. The race was then held in April (since 2003) but in 2006 the event will be organised in November, which is the beginning of summer in New Zealand.
..::Rally Cars For Sale::..
Anunturi Masini de Vanzare
Adauga Anunt
infoRally RSS

Custom Search
..:: Game Suggestion ::..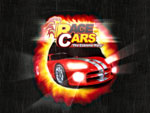 Drive the super fast race cars and see if you could have been or perhaps still can become the world's best racer.
Get It!
..::Rally Newsletter::..
.::info Rally Suggestions::.
Auto Parts
Tuning Power Articles
Cars pictures
MotoGp SiteMap
Sibiu
Motociclete
Bacau online
SuperCarNews.net
Ziare
Link To Us
Partners
Contact Us
.::Car Reviews::.
..::info Rally TOP::..