Name
Country
Area
Population
Language
Nestle Finland
Finland
338 145 km2
5 000 000
Finnish and Swedish
Stages running through forests, fast wide tracks with a large number of jumps
The Rally of Finland earned its respect under the name of "1000 Lakes" rally. It is also the fastest round of the championship and as such, perfect knowledge of the terrain is vital if a driver is to come out on top. For this reason, the rally remained the Scandinavian drivers' playground for many years before the other drivers broke through the ranks in the early 1990's. Carlos Sainz (1990) then Didier Auriol (1992) were the first non-local drivers to master the Finnish jumps, those impressive bumps that fling cars high up in the air and send them hurtling from corner to corner. But the Finns quickly regained their supremacy: Makinen, Kankkunen and Gronholm won the race from 1993 to 2002. In 2003, another non-Scandinavian driver broke their domination: Markko Martin won the race at the wheel of his Ford Focus. Hannu Mikkola still remains the master of the event with seven victories. The vehicle dynamics are intensely tested in Rally Finland: very high speed, long sweeping corners, heavy braking and acceleration and violent landings are repeated in a quick, relentless sequence, putting the cars under tremendous stress.
..::Rally Cars For Sale::..
Anunturi Masini de Vanzare
Adauga Anunt
infoRally RSS

Custom Search
..:: Game Suggestion ::..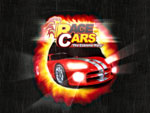 Drive the super fast race cars and see if you could have been or perhaps still can become the world's best racer.
Get It!
..::Rally Newsletter::..
.::info Rally Suggestions::.
Auto Parts
Tuning Power Articles
Cars pictures
MotoGp SiteMap
Sibiu
Motociclete
Bacau online
SuperCarNews.net
Ziare
Link To Us
Partners
Contact Us
.::Car Reviews::.
..::info Rally TOP::..