Name
Country
Area
Population
Language
Mexico
United Mexican States
1 964 375 km2
97.000.000
Spanish
Fast stages with varied, rough gravel roads.
The World Rally Championship returned to North America in 2004 after many years of absence. The last WRC event to take place on that continent was the 1988 Olympus Rally in the United States.

The WRC contenders returned to the "new continent" but this time in Mexico. That event was created in 1979 as the Rally America. The race will be part of the World Rally Championship for the first time this year, under the name Rally Mexico. The event changed a lot throughout the years. Since 1992, the rally took a more conventional format, leaning towards a style that is closer to the standards of World Rally events.

The event was centred around Mexico City until 1997 and then for logistical reasons the organisers decided to move the event to Leon. The race is now organised around that city.

The stages are known to be fast and the road generally wide with some narrow and twisty sections as well. The Rally Mexico is a varied race, with many types of gravel surfaces. Some parts are very rough and most of the roads are difficult, particularly around the mountain crests.
..::Rally Cars For Sale::..
Anunturi Masini de Vanzare
Adauga Anunt
infoRally RSS

Custom Search
..:: Game Suggestion ::..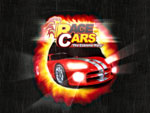 Drive the super fast race cars and see if you could have been or perhaps still can become the world's best racer.
Get It!
..::Rally Newsletter::..
.::info Rally Suggestions::.
Auto Parts
Tuning Power Articles
Cars pictures
MotoGp SiteMap
Sibiu
Motociclete
Bacau online
SuperCarNews.net
Ziare
Link To Us
Partners
Contact Us
.::Car Reviews::.
..::info Rally TOP::..