Name
Country
Area
Population
Language
Deutschland
Germany
356 978 km2
82 000 000
German
Asphalt stages going through a vineyard section and a military camp. Many part of the roads covered with fine stones.
In 1982, when the Deutschland Rally took place for the first time, a young Bavarian driver called Erwin Weber won the event driving an Opel Ascona 400. With the passing of years the event's list of winners grew holding some of the sport's most prestigious names. The following year, the victory went the way of Walter Röhrl, driving a Lancia 037. The Deutschland Rally quickly became one of the great classics as a part of the European Championship. Hannu Mikkola, Michele Mouton, Kalle Grundel, Patrick Snijers, Piero Liatti, Robert Droogmans, Enrico Bertone were all drivers who tasted victory at the event. The 2000 edition of the rally saw Henrik Lundgaard coming home in first place, while the following season Philippe Bugalski claimed victory driving the Citroen Xsara WRC. During its twenty year history the Deutschland rally has undergone many modifications not only concerning the route that it follows, but also the cities that have played host to it. This has made it possible for the organisers to accumulate a great deal of experience into what works best and to be able to propose a test that is able to fill all the requirements needed to become a host of one of the rounds of the World Rally Championship. The Deutschland Rally has therefore being selected as one of the hosts for the 2002 championship to replace Portugal, which marks an interesting turn of events as a rally that is held on gravel has replaced an asphalt event. The rally has a particular characteristic: each one of its three legs is very different from the other two. The drivers have to face roads going through vineyards, then the rally takes place on the ground of a military camp before going back to roads stretching near the vineyards once again. These roads are often covered with fine stones, making the surface very tricky and slippery. Punctures are also a common consequence of the unforgiving road surface. Sebastien Loeb has an impressive streak of victories in Germany, winning the last four editions of the Deutschland Rally.
..::Rally Cars For Sale::..
Anunturi Masini de Vanzare
Adauga Anunt
infoRally RSS

Custom Search
..:: Game Suggestion ::..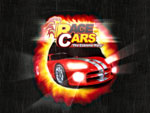 Drive the super fast race cars and see if you could have been or perhaps still can become the world's best racer.
Get It!
..::Rally Newsletter::..
.::info Rally Suggestions::.
Auto Parts
Tuning Power Articles
Cars pictures
MotoGp SiteMap
Sibiu
Motociclete
Bacau online
SuperCarNews.net
Ziare
Link To Us
Partners
Contact Us
.::Car Reviews::.
..::info Rally TOP::..