Name
Country
Area
Population
Language
Cyprus
Cyprus
9 251 km2
757 000
Greek, Turkish
A rally run mainly over tight and twisty mountain stages.
The Cyprus Rally had a good career in the European Championship for several seasons. It is therefore not surprising that the best drivers in the world never hesitate to compete on this event. Names like Stig Blomqvist, Ari Vatanen, Bjorn Waldegaard, Roger Clark or Armin Schwarz figure already in the annals of the Mediterranean event. The route of this Cypriot rally resembles its Greek cousin, the Acropolis Rally. The event is held on very rough broken terrain with in places some very twisty stages on which the average speed doesn't go climb over the 50 km/h mark. On top of this natural opponent, the crews have to contend with rather high temperatures. Men and machines alike suffer... The stage roads are twisty and stone-covered, making them the slowest timed events of the season with an average speed that never goes above 70 km/h. The WRC drivers are not used to such a slow rhythm but they need to know how to manage tyre wear and how to preserve the main components of their cars to be successful in that race. The 2006 edition of the race will be held in September, which means that rain could be a factor at this time of the year. If it gets wet, the surface will become extremely muddy and slippery. The tyres need to be durable and well-adapted to a wide range of obstacles. The gravel-covered roads also include rocks and a sandy film that doesn't make things easier for the drivers. Tracks are also forming with time, leaving no choice to the drivers but to follow these grooves, often at the expense of the tyres and suspensions.
..::Rally Cars For Sale::..
Anunturi Masini de Vanzare
Adauga Anunt
infoRally RSS

Custom Search
..:: Game Suggestion ::..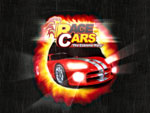 Drive the super fast race cars and see if you could have been or perhaps still can become the world's best racer.
Get It!
..::Rally Newsletter::..
.::info Rally Suggestions::.
Auto Parts
Tuning Power Articles
Cars pictures
MotoGp SiteMap
Sibiu
Motociclete
Bacau online
SuperCarNews.net
Ziare
Link To Us
Partners
Contact Us
.::Car Reviews::.
..::info Rally TOP::..