Name
Country
Area
Population
Language
Corsica
French
551602 km2
61.700.000
French
Stages running through the mountains of Corsica. Very twisty
Spawned in 1956 and initially planned for November, the Tour de Corse rally was an event feared by all. Rain and leaves on the road added a uniquely hazardous challenge to the Corsican asphalt, rendering the surface very slippery. In 1979, the rally switched to May thus ensuring better weather conditions.

The actual Tour de Corse is very different from what it used to be a few years ago. In the past, the drivers competed on a course that took them all over the island but nowadays the format is more compact. The race stays in the region around the island's capital of Ajaccio.

Known under the pseudonym "rally of the 10.000 corners", the Corsica meeting runs over tight and twisty roads on the little island off the coast of France. Rain regularly gives the asphalt a slippery nature. The French have often dominated on their home event : in recent years, Francois Delecour, Philippe Bugalski and Gilles Panizzi have hoisted their names onto the Tour de Corse hall of fame but Bernard Darniche and Didier Auriol still hold the record of victories with six wins each.

The "Rally of 10.000 corners" remains a difficult challenge for the drivers; the roads on the French island are known to be quite narrow, slippery and unforgiving...

The rally has a total of more than 380 km of timed distance, which is close to the maximum allowed by the FIA. Many stages are more than 30 km and one timed event is even more than 40 km!

With such a good quantity of long stages, the drivers will need to be in top shape to perform well. The 36-km Vico stage is a classic part of the rally; its surface has been repaved but the road remains the same width. After Vico is Peri-Bastelica, a tough 41-km event that should create exciting rally moments!
..::Rally Cars For Sale::..
Anunturi Masini de Vanzare
Adauga Anunt
infoRally RSS

Custom Search
..:: Game Suggestion ::..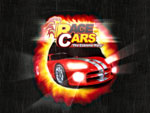 Drive the super fast race cars and see if you could have been or perhaps still can become the world's best racer.
Get It!
..::Rally Newsletter::..
.::info Rally Suggestions::.
Auto Parts
Tuning Power Articles
Cars pictures
MotoGp SiteMap
Sibiu
Motociclete
Bacau online
SuperCarNews.net
Ziare
Link To Us
Partners
Contact Us
.::Car Reviews::.
..::info Rally TOP::..