Name
Country
Area
Population
Language
Catalunya
Spain
504 750 km2
39.000.000
Spanish
Fast and wide asphalt roads with radically different surfaces.
Registered in the European Championship under the name Rallye de Catalunya Costa Brava, this Spanish round appeared on the World Rally calendar at the beginning of the 1990s. Just like the other WRC events, the Catalan meeting had to reduce its perimeter in recent years to fall in line with FIA regulations.

The Spanish mountain roads near the Mediterranean coastline are wide and it is possible to 'cut' corners to gain some time. This puts a bit of dirt on the surface so the road usually gets more slippery after the passage of each car.

The rally offers a wide variety of asphalt textures, allowing the specialists of this surface to wage war on one and other in interesting circumstances. These changes occur in the same stages and constitute part of the difficulty.

The 2004 edition of the Rally Catalunya took place around the city of Vic which is 80 km north-west of Lloret de Mar, the start-finish point of each leg. The temperature is typically comfortable in the afternoon but it is usually colder and humid in the morning. Rain is always a strong possibility...

The teams must anticipate the changing weather conditions in order to make the right tyre choices. This will have a tremendous impact of the cars' performance, just like it usually the case in Corsica.
..::Rally Cars For Sale::..
Anunturi Masini de Vanzare
Adauga Anunt
infoRally RSS

Custom Search
..:: Game Suggestion ::..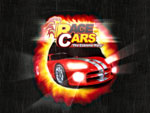 Drive the super fast race cars and see if you could have been or perhaps still can become the world's best racer.
Get It!
..::Rally Newsletter::..
.::info Rally Suggestions::.
Auto Parts
Tuning Power Articles
Cars pictures
MotoGp SiteMap
Sibiu
Motociclete
Bacau online
SuperCarNews.net
Ziare
Link To Us
Partners
Contact Us
.::Car Reviews::.
..::info Rally TOP::..