Name
Country
Area
Population
Language
Australia
Australia
7 741 000 km2
18 000 000
English
Especially narrow but fast route through the middle of the forests. Slippery gravel surface.
Rally Australia was first organised back in 1989. The following year the event gained World Rally status and in the space of three seasons became the hunting ground for one man: Juha Kankkunen. Indeed, the Finn took victory here in 1989, 1990 and 1991. Centered around Perth, Western Australia, the rally uses narrow yet fast stages covered in a unique thin layer of gravel. This surface offers low levels of grip and only the more experienced driver can aim for victory here. However, the event is extremely popular with the all teams and it can be said that the exceptional organisation but also the gorgeous scenery have a big part to play in this attractiveness. In the past few years, the event has been under criticisms from the drivers, who considered the race to be too dangerous. Francois Delecour had severe accidents in 2001 and 2002 and the idea of moving the race to another region resurfaced. Even if the course is still criticised, the race is one of the best organised event in the World Rally Championship. Last year most of the top drivers made mistakes on the tricky Australian surface and Francois Duval won his first World Championship race. 2006 will be the last edition of Rally Australia in the Perth region. In 2007, the race is supposed to be relocated somewhere to the east.
..::Rally Cars For Sale::..
Anunturi Masini de Vanzare
Adauga Anunt
infoRally RSS

Custom Search
..:: Game Suggestion ::..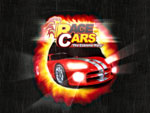 Drive the super fast race cars and see if you could have been or perhaps still can become the world's best racer.
Get It!
..::Rally Newsletter::..
.::info Rally Suggestions::.
Auto Parts
Tuning Power Articles
Cars pictures
MotoGp SiteMap
Sibiu
Motociclete
Bacau online
SuperCarNews.net
Ziare
Link To Us
Partners
Contact Us
.::Car Reviews::.
..::info Rally TOP::..